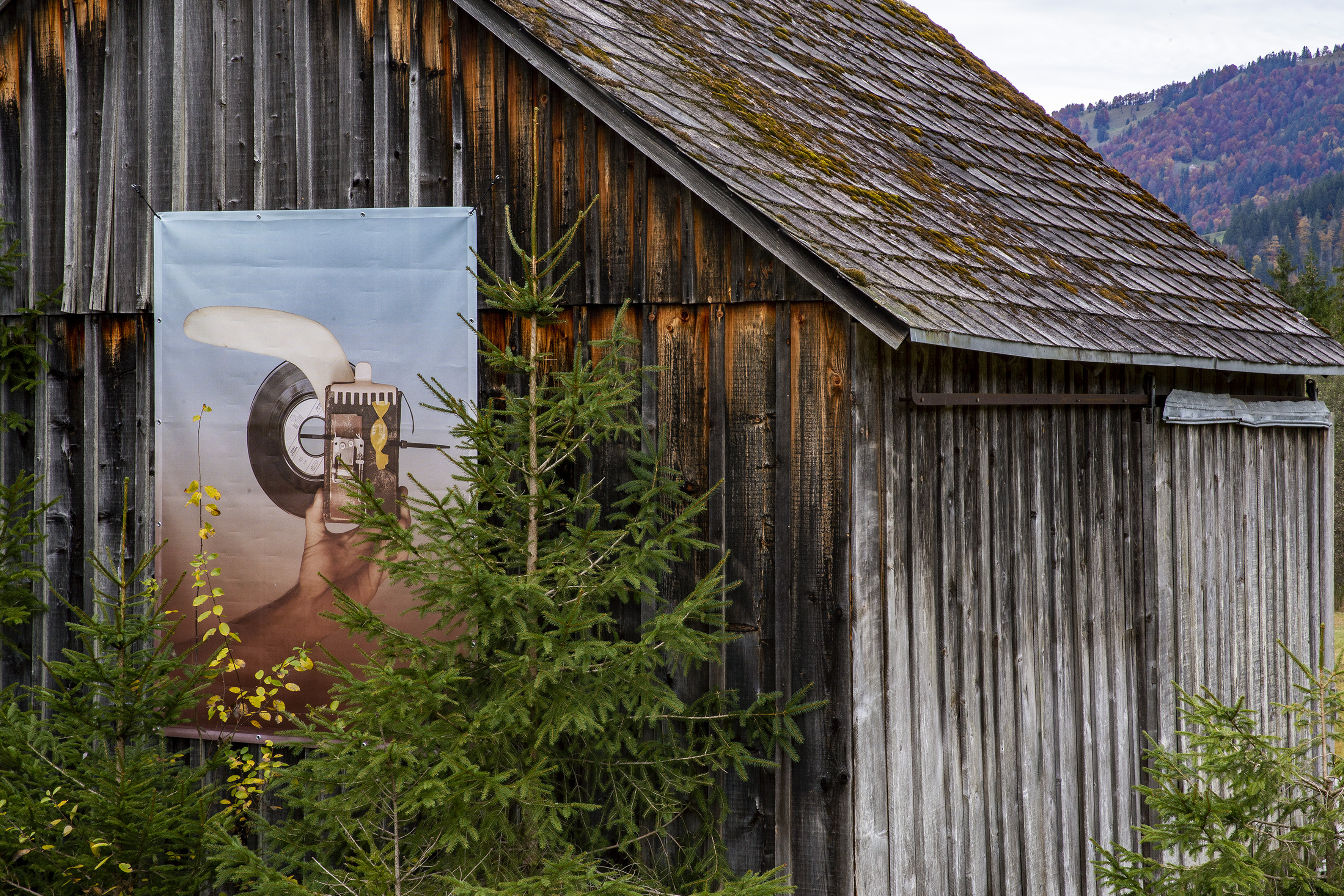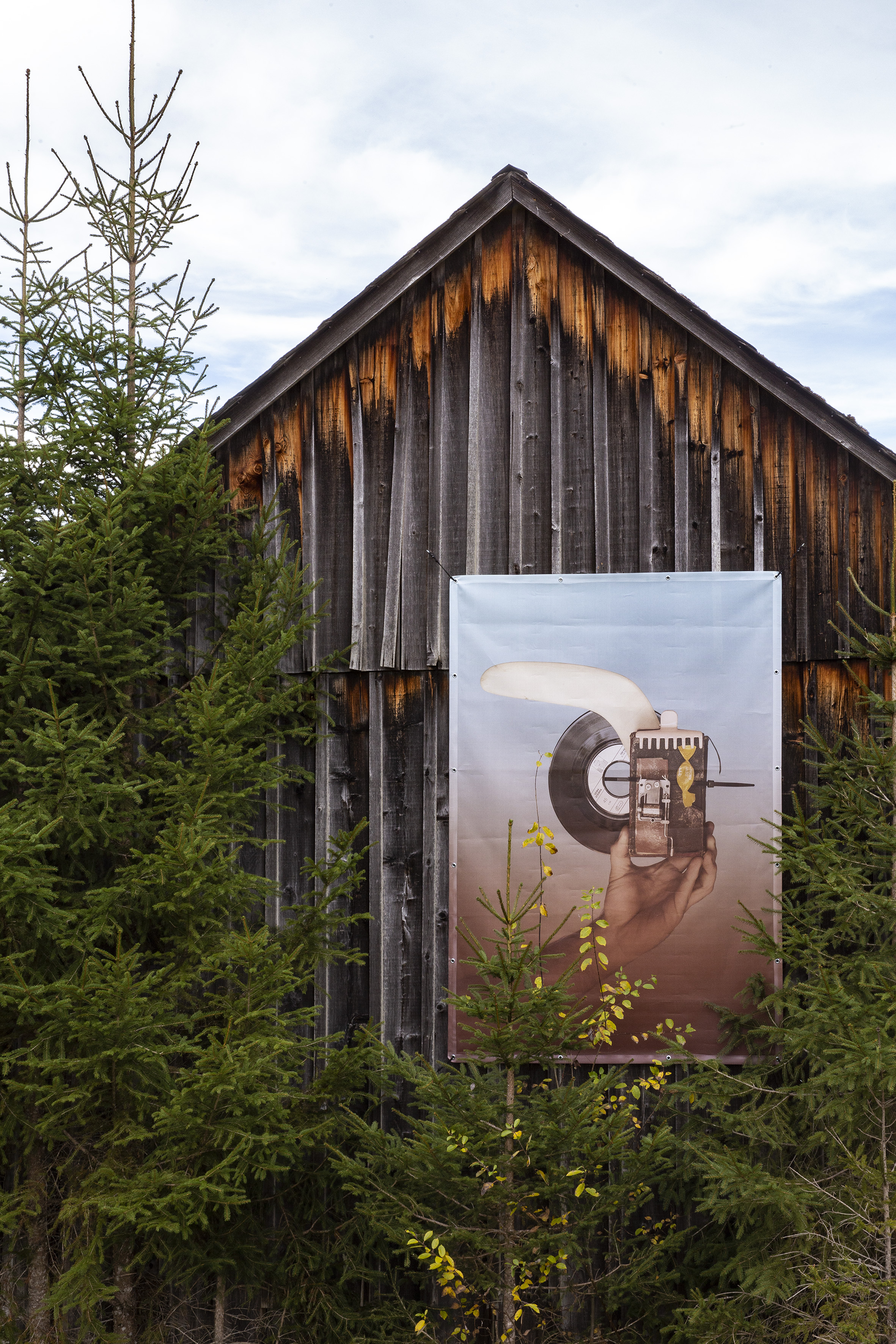 He's all to himself I think I know why, 171 x 240 cm
He has nos friends but he gets a lot of mail, 171 x 240 cm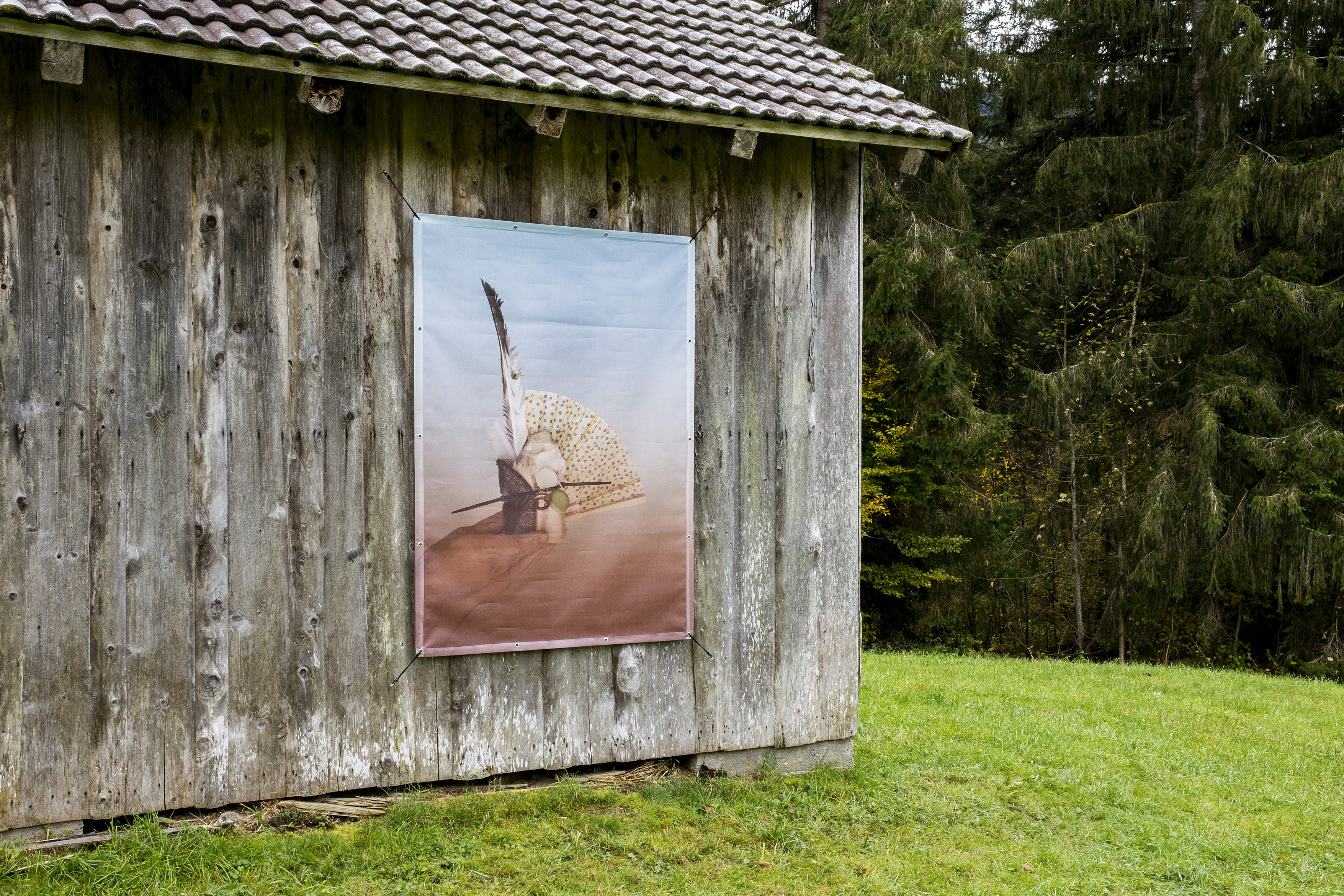 He has a router and a table saw and you won't believe what Mr. Sticha saw, 149 x 210 cm
What's he building in there? (2021)
Public commision in Sibratsgfäll, Bregenzerwald AT
Latex print on mesh banner


The Bregenzerwald hay barns stand around like charming monuments to the need to stick our noses into things that are none of our business.
They are small, demarcated spaces in public space that create a sense of mystique and concealment by their mere presence. Like a crack or a hollow space into which we can fill our desires and fantasies. What's he building in there?

Following a dialogue with 3 selected hay barns, photo works were created for the facades. A walking map with summer and winter routes to the works is available at the Sibratsgfäll tourist office.